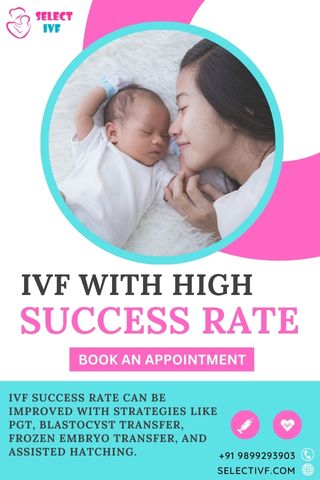 Why should you trust SELECT IVF for IVF in Bangalore?
First-stage top counseling sessions
Premium services and processes
Highly competent specialists for IVF treatment in Bangalore
Sky-high IVF success rates in Bangalore
Contact us Email ID: info@selectivf.com
Call us: +91- 9899293903
Comprehensive Information about IVF Cost in Bangalore
IVF Cost Bangalore: Parenthood is a beautiful journey and the initial days of parenting are pleasant and memorable, but there are a number of couples who face a hard time gathering these memories, Yes, Being Pregnant. When the couple struggles with their pregnancy and could not achieve their baby trying for more than 12 months, then they should seek medical assistance from an experienced fertility expert regarding their issue.
Now the question comes what is IVF treatment and in which case, this treatment is suggested. Couples who have been attempting hard to achieve pregnancy (for more than 12 months) and are under the age of 35, might need IVF treatment to conceive. Fallopian tube blockage, premature ovarian disorder, acute pain during the menstruation cycle, low sperm count, and less motile or inactive sperm- are some issues, for which IVF treatment is recommended.
IVF – is an advanced fertility treatment that comes in the ART technique. ART i.e. Assisted Reproductive Technology is the latest technique to untwist the hurdle of infertility. Infertility in a short definition can be explained as an inability to conceive naturally. Being pregnant and enjoying parenthood is actually the next level of joy. But, it happens sometimes that either the male or female can't make the grade to become a parent after doing several times of natural intercourse (in a year); therefore, these couples seek fertility treatments to get to the bottom of this issue.
IVF treatment in Bangalore is one of the preferred places to do this course of medication. There are several points why IVF treatment in Bangalore is so in the desired list by the infertile couple, one of the unique and uncommon points is IVF Cost Bangalore; the charge of IVF Bangalore is designed in a very slashed and low-budget package so that every infertile couple can undergo this treatment without thinking twice for it.
Why IVF Cost in Bangalore Is So Reasonable?
The Cost of IVF in Bangalore is far reasonable and affordable to all those couples, who are ready and willing to have a baby but are unable to have one due to some medical issue of their fertility. There are some couples who before even deciding on IVF treatment in Bangalore drop their plan and go for some basic course of treatment which may or may not result as productive as IVF treatment. Why this is so, this is because many couples are scared about the IVF Cost in Bangalore. Yes, many of us think that the cost of IVF treatment in Bangalore is out of their budget and they can't afford that.
This thing is transparent that the cost of fertility treatment charges a bit expensive (in lakhs) but it never goes beyond the average. Bangalore is one of the famous cities to get advanced and ultra-modern techniques all the way to treatment at a reasonable package.
A couple before finalizing IVF treatment must know the approximate charge of it in order to know the proper idea regarding the cost of IVF in Bangalore.
Bangalore makes sure that a couple receives all the advanced methodologies at a genuine cost. Select IVF India treats the infertility case by using all the advanced equipment as per international treatments. We do not compromise with the treatment and the patient's care or requirements.
We are the happy medium to bring sunshine in the days of infertile couples by offering them a sensible cost of IVF treatment in Bangalore. Consultation charge of the specialists in Bangalore is way less than in other western cities in India. Another reason for the less cost of IVF in Bangalore is the motto and tagline that they follow. Guess what? The IVF center in Bangalore targets the main aim of helping infertile couples to attain their pregnancy. People belonging below the poverty line also choose us because this is the platform where they can easily say yes to their treatment for its affordable IVF Cost in Bangalore.
Let's Have a Look at IVF Charge Bangalore –
As we all know, IVF is one of the leading and accepted fertility treatments to decipher the issue of infertility; IVF is for both male and female infertility. IVF is the one and the only treatment that is combined with other ART techniques based on the couple's infertility case.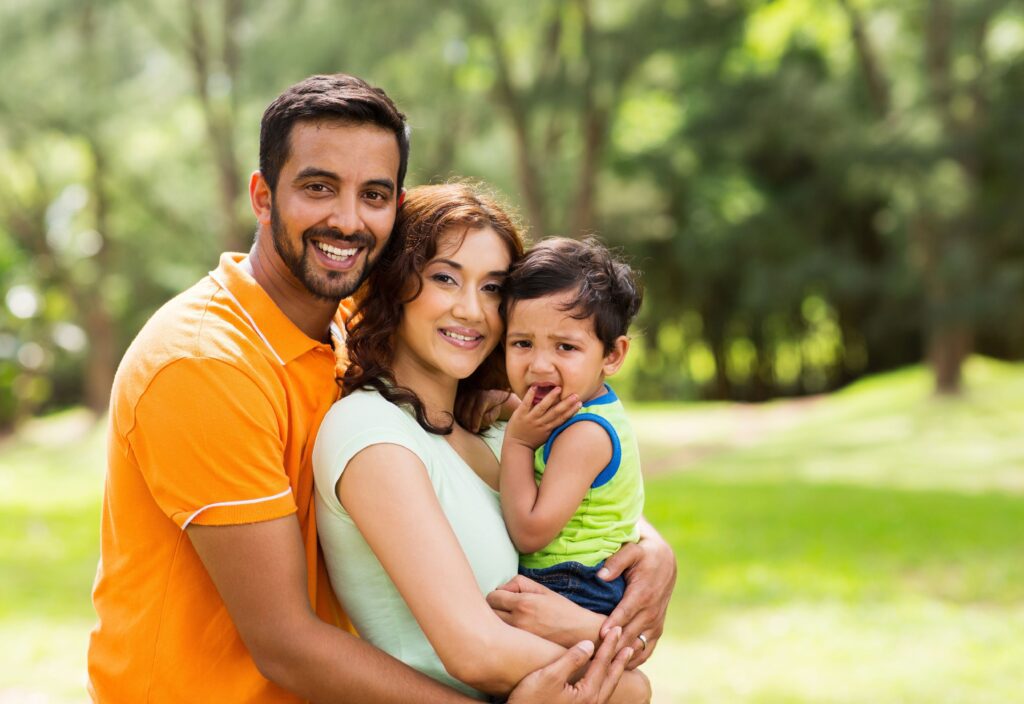 Take an example of a man, who is unable to impregnate his partner because of less count of sperm, inactive / less motile than by that time IVF is done with the ICSI method, where a single sperm (most motile and active) is directly injected into the egg received from the female. We will discuss the IVF Cost in Bangalore by combining several ART techniques (such as IVF with ICSI, IVF cost with PICSI, IVF with Sperm Surgical Retrieval procedure, IVF with Donor egg, with donor sperm, IVF with LAH (laser-assisted hatching), and PGD.
IVF is therapeutic and can be treated in various ways to eliminate the tight spot of infertility, and depending on the several ways, IVF Cost Bangalore varies. Let's gather sufficient detail regarding the IVF Cost in Bangalore.
IVF Cost in Bangalore Using Different Art Techniques –
IVF Using Self Sperms and Eggs –
When males and females are able to produce healthy and active sperm and eggs for fertilization, then IVF is done by using the couple's own sperm and eggs. During this procedure of IVF, eggs are retrieved by the female's ovaries after being given fertility drugs or medications. Sperms (semen) sample is collected by the male partner. Now keeping these combinations on a culture dish, fertilization happens. Once fertilization takes place, within 2-3 days of fertilization, the embryo is formed and two of the best quality embryo is handpicked, and placed into the female's uterus. IVF Cost Bangalore using the couple's own medical component (eggs and sperm) is INR 1, 75,000
This procedure involves donor sperm; a healthy and fit male who has been qualified as a sperm donor by the donor bank or ART specialist fertility clinic provides sperm. Couple wherein the male partner is unable to produce an active and adequate number of sperm for fertilization, thereby using the female partner's egg and donor sperm, fertilization achieves. IVF Charge Bangalore using donor sperm is INR 2, 10,000 (where donor sperm is 35k and including normal IVF, it becomes 2, 10,000).
IVF Achieved by Donor Egg –
During this method, IVF treatment is done with the donor egg and male partner sperm. This situation occurs, when a female faces a problem unleashing healthy and fine-quality eggs for fertilization procedure. Here, when it comes, fertility doctors recommend the couple to go for an egg donor to facilitate fertilization. The cost of IVF with a donor egg is quite more expensive than with donor sperm, this is because the donor egg has to undergo all the steps of IVF till her egg-pick-up procedure. Fertility medications, ultrasounds, blood work, and egg collection are some steps that are involved in donor egg IVF. IVF using an egg donor is approximately INR 2, 75,000-3, 00,000. If we talk about the Cost of a Donor egg then this will cost around INR 1, 00,000 to 1, 25,000.
All in all, if we talk about the basic cost of IVF in Bangalore then this will cost the couple around INR 1, 75,000, where fertility medications, transvaginal ultrasounds, hormonal tests, and any other check-ups, the entire step of IVF, etc. are included. Select IVF is the leading fertility clinic that gives IVF treatment in Bangalore in a moderately priced kit.
Some of the Best IVF Centre in Bangalore That Puts Forward the Economical Costs of IVF –
| | |
| --- | --- |
| Top IVF Centres in Bangalore | IVF Cost in Bangalore |
| Select IVF India | INR 1,75,000 |
| Bloom Clinic | INR 1,75,000-2,00,000 |
| Apollo Hospital | INR 1,75,000-2,00,000 |
| Aspire Fertility Clinic | INR 2,00,000-2,50,000 |
| Lalbagh Nursing Home & Infertility Centre | INR 2,00,000 |
| Cherish Fertility Centre | INR 80,000 (without medication cost) |
| Mannat Fertility Centre | INR 2,00,000 (approx) |
Here's the Complete Information Including the Cost of IVF Bangalore Based on Different Factors –
| | |
| --- | --- |
| Types of IVF treatment Bangalore | Cost in INR |
| IVF with self egg and sperm | INR 1,75,000 |
| IVF with ICSI | INR 1,75,000-1,85,000 |
| IVF with donor egg | INR 2,75,000-3,00,000 |
| IVF with donor sperm | INR 2,10,000 |
| IVF with Laser Assisted Hatching (LAH) | INR 2,10,000-2,20,000 |
| IVF with donor embryo | INR 2,75,000-3,00,000 |
| IVF with PGD technique | INR 3,00,000 |
Do You Want to Know the Success Rate of IVF in Bangalore?
IVF success rate in Bangalore relies on some factors like the age of the woman, sperm motility, and its production. The age of the woman is one of the most important factors to get a positive outcome of IVF treatment, because if the eggs are of good quality then fertilization is most likely to happen. Hence, it is suggested by fertility experts to do IVF treatment below the age of 37. Women who are in the line of 35, have high chances of getting pregnant by this therapeutic, and those who are above 35, have less, that's why age actually matters in the entire course of medication of IVF treatment.
| | | |
| --- | --- | --- |
| No. | IVF treatments | Success rates |
| a. | IVF with self-eggs | 50 to 60% |
| b. | IVF with self-sperm | 55 to 60% |
| c. | IVF with donor eggs | 70 to 75% |
| d. | IVF with donor sperm | 73 to 77% |
| e. | IVF with FET | 60 to 65% |
| f. | IVF with ICSI | 50 to 65% |
Your success rate with IVF in Bangalore will still depend on several variables. Because some couples are older than others, this affects their odds. because producing healthy gametes becomes difficult as people age. Additionally, inadequate gametes during the IVF procedure can result in a failed IVF. So, for a successful outcome, you need healthy gametes. Instances include:
Women who are 45 years or older have a 15–20% probability.
Women who are 40 years or older have a 20–21% probability.
Women who are 35 years or older have a 25–28% probability.
Women who are 30 years or older have a 33–35% probability.
Women who are 25 years or older have a 40–50% probability.
What should you consider when selecting the top IVF clinic in Bangalore?
We understand how difficult it becomes to select the best option for your infertility treatment but do not get tense as one of the best options is going to suggest to you where the patient collaborates with highly experienced and qualified doctors. The patient will find it comfortable as the staff will always stand by them away from all the quarries that come to their mind. We offer all types of infertility treatment so contact us today! To start, consider the following factors while selecting a location:
i. The patient-focused assistance of the centre
ii. Professionals with extensive education and experience
iii. Infrastructure that is well-built for maximum comfort and happiness
iv. The entire medical staff treats you with respect
v. Assists you throughout the entire process from the beginning
vi. Offers transparent fees and processes
You have the option of choosing IVF for all of these! So, reach out to us at +91- 9899293903 | Email ID: info@selectivf.com
FAQs
What will be the cost of IVF in Bangalore?
The cost of IVF in Bangalore varies depending on the clinic and the specific treatment plan. However, on average, it can range from Rs. 1.2 lakhs to Rs. 2.5 lakhs.
How much money is needed for IVF?
The cost of IVF in Bangalore can range from around Rs. 1,20,000 to Rs. 2,50,000, depending on various factors such as the type of IVF, medications used, and additional treatments required.
What is the lowest IVF cost in India?
The lowest IVF cost in India can range from Rs. 50,000 to Rs. 1,00,000, but it may not include additional costs such as medications and diagnostic tests.
Read More: