Seeking for the Best IVF Clinic in Thailand? Here you've landed in the right place
Several couples set up their arrangement at a certain phase of marriage life to have their own child but due to medical issue of any of the partner, they are still not pregnant. Many of them outline to seek medical assistance with a specialist but the first question comes: Which IVF Centre Thailand they go to? From which centre they can get best treatment? Who are the best fertility specialist in Thailand and many more questions are there that get in the way to decide the appropriate IVF Clinic in Thailand.
Some couples receive information from their friends or relatives, while some searches from the net regarding the Best IVF Centre in Thailand. A couple can create a list of best IVF Clinic in Thailand and then they can look for the entire detail on the website of the centre or they can directly call the centre asking relevant questions and general information. Once you think that you should pay shortlisted centres made by you, go ahead, book an appointment, meet with the specialist, discuss each issue with the doctor, talk to the staff of IVF Hospital Thailand's success rate and gather the facts and figures from the customers who already have undergone treatment from the centre.
Due to the rise in infertility cases in Thailand, a number of IVF centres in Thailand have been opened providing the fertility treatment to the couple; a couple, if fishing around for the best IVF Centre in Thailand, then they should consider Select IVF Thailand. Select IVF Thailand is one of the forefront fertility centres that put forward best guidance and matchless treatment with the highest success rate, this centre has world-class fertility veterans and due to them Select IVF Thailand stands out as one of the top-most IVF Centre in Thailand provided with all the advanced amenities to the patient. 
The patient care and the coordinators are highly motivated and enthusiastic can be easily felt as soon as you enter the IVF Clinic in Thailand. They not just give you the solution or query's answer but also handle the case in a very personalized and friendly manner; you won't feel any detachment all through the way of your fertility treatment.
On the basis of your infertility case, the specialists of IVF Hospital in Thailand treat the case accordingly giving the best plan with the most affordable cost of the specific treatment. Each patient of IVF centre in Thailand has been given proper attention and emotionally comfortable throughout the procedure of treatment.
The IVF Clinic in Thailand is highly kept in good condition to provide sufficient space for couples along with a well-located area with parking services. The clean and hygienic atmosphere of the centres of IVF in Thailand is enriched with the experienced fertility specialists who perform matchless IVF treatment.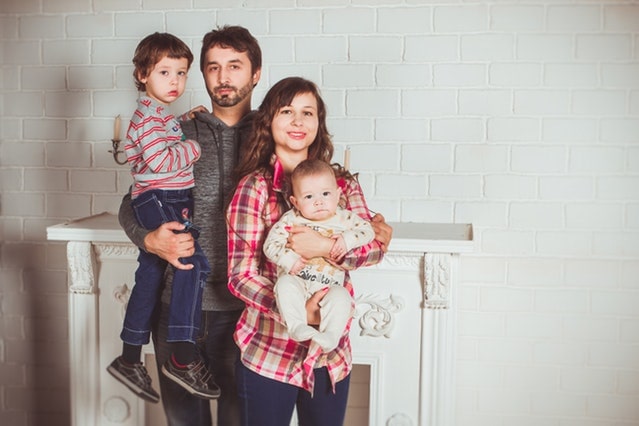 Why IVF Centre in Thailand is flourishing day by day?
For the past few years, a remarked growth has been observed in the number of infertility cases in couples and hence, several centres are opened in Thailand. Specialists say that the count of infertility have been doubled in the last decade and has reached up to 25-30%.
As soon the centres of IVF treatment in Thailand reaching its peak, it gradually became a famous destination for medical tourists seeking for their fertility treatments in Thailand. This has led the IVF Centre in Thailand emerging as one of the preferred places to undergo fertility treatment.
At present, Thailand's fertility marketplace is observing huge expansion with growing infertility rates, also IVF Centre Thailand provides fertility treatment procedures at efficient fees. An individual can get – Intrauterine Insemination treatment (IUI), Intracytoplasmic sperm injection (ICSI), donor egg, donor sperm, egg freeze, donor embryo, IVF treatment with PGD and etc. these all the fertility treatments are practised with advance technologies.
In today's date, Thailand is the country that stands at the forefront of providing matchless fertility treatments and is taken into account as a hub for all the ART methodologies. IVF Clinic in Thailand has given hope to several unfruitful couples and gifted their sunshine as a form of a baby via appropriate treatment.
What makes IVF Centre in Thailand high in Demand?
Several couples face sterility despite having a completely pleasing sexual life for over a year. On the basis of the level of infertility in males or females, fertility treatment or if there is the need for minor surgeries are performed. When the case of infertility is severe in couple, then during this case, the specialist recommends the couple to go for fertility advanced levels treatments such as In Vitro Fertilization.
Some of the advantages of selecting IVF Centre in Thailand for your fertility treatment are –
Provides highest success rate in IVF and other ART treatments
devices and technologies are used in advanced forms
High number of live births via IVF and ART methods
world-renowned fertility experts along with a skilled fertility team
World-class infrastructure
24*7 free online services
Always available to answer the calls get back with mail and revert etc.
World-class infrastructure
Transparent and clear cost of fertility treatment
When to seek medical assistance from the IVF Center in Thailand –
A couple should seek medical help from IVF Hospital in Thailand only when they have already tried to get pregnant doing regular and unprotected sexual intercourse for at least one year. If all the natural remedies do not work, then you need to fix an appointment with the specialist of IVF Hospital in Thailand. You need to go ahead in IVF centre for the following cases –
For women –
If your age lies in between 35 to 40 years and has been trying to conceive for six months or longer
if your age is under 35 and has been trying to conceive for at least 1 year
Fallopian tubes issue (damaged or blocked)
If your menstruation is irregular
If your menstruation cycle is very painful
If you have unexplained infertility
If you've been investigated with the issue of endometriosis or pelvic inflammatory disease
If you have experienced multiple miscarriages
For men:
If you have poor sperm quality (such as low sperm count, less mobility of the sperm)
If you have a history of testicular or prostate problems
If you have undergone major surgery or cancer treatment
If you have testicles which are small in size or have swelling in the area of scrotum known as a varicocele
If you have any chromosomal disorder or genetic disease, which you wish to avoid on your baby (IVF with PGD)
How to Choose the Best IVF Center in Thailand?
The solution to this issue is Research and lot of research. Yes, delving into to seek the appropriate IVF Centre in Thailand is all you can do first. Book an appointment with all the selected Best IVF Centres in Thailand, pay a visit, and meet the doctor and the staff of the centre. Notice each minute thing such as the way of specialist and fertility team behavior with you, hygiene atmosphere of the centre, infrastructure, since how many years, the senior IVF specialist is in the domain of treating infertility issue, ask the elaborate and detailed structure of cost of the treatment, if you have been suggested for IVF with advance technique then you do have the rights to ask for the complete-break down cost mode of specific treatment and most important fertility centre's success rate. Following areas can help you to decide genuine IVF Centre in Thailand
Success Rate of the centre
Delivery rate through ART treatment 
Cost of IVF treatment
Advance services and facilities 
Experience of the Doctors
Read Also:
Summary
Reviewer
Review Date
Reviewed Item
Author Rating